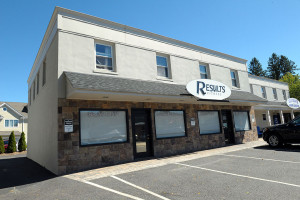 THE RESULTS VISION
To change people's lives by helping them achieve and maintain their optimal level of physical and mental fitness. That vision became a reality when he opened Results Fitness and Performance Training in October 2000.
"I wanted to create an environment where goals became results and clients became friends," said Darren, who has done exactly that. Results has built a reputation as a warm and welcoming studio where the focus is on the individual.
THE RESULTS TRAINING PHILOSOPHY
Each member of the Results training team shares Darren's business philosophy and values, and is committed to providing clients with the best possible experience. They hold degrees in exercise science and the highest levels of certification by the most respected, nationally accredited fitness and performance organizations in the industry.
Darren and his team of certified professionals know what works — and what doesn't — when it comes to personal and performance training. They are passionate about researching and integrating the latest techniques to maximize the potential of their clients: Men, women and athletes of all ages — and fitness levels — seeking the best possible health, fitness and athletic performance.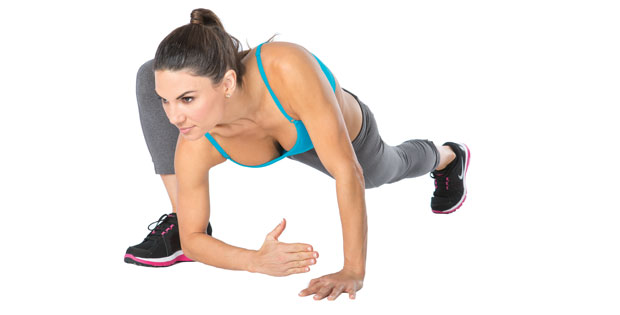 "Through consistent strength training under expert supervision and recommended changes to my diet, I have increased my strength and energy – and lost 22 lbs. I strongly recommend Results to anyone looking to establish or renew their commitment to a fit and healthy lifestyle."

–Dom Pisciotta
"I was overweight, sedentary, and on medication for diabetes and high blood pressure. Results put me on an intelligent weight-loss program and in five months I lost more than 30 pounds. My blood sugar, blood pressure, and cholesterol plummeted and I feel like a new person."

–Joel Cahn
"Since our son has been training at Results, we have seen a tremendous difference in his speed, agility, quickness, and timing. These improvements have helped his performance in all of the seasonal sports he participates in."

–Parents of a 17-year-old athlete
"After the birth of my second son, I needed to lose 30 pounds. I decided a personal trainer would maximize my time and effort, and Results' friendly and knowledgeable professionals sold me immediately. I've lost 47 pounds and 6 dress sizes, increased my body strength, and continue to enjoy the cutting-edge techniques my trainer incorporates into my workout."

–Danielle Carr
"When I started training at Results I had chronic lower back pain and numbness down my leg. Thanks to a customized program of advanced corrective stretching and strengthening techniques, I am now pain-free with more strength, energy and muscle tone than ever."

–Kim Hitlin
"Results has supported me from the start and challenged me as my ability increased. They helped me understand muscle structure and suggested at home exercises to compliment what I was doing with them to help with my hamstring injury. I am stronger, more balanced, have better posture and body shape."

–Rosemary Raciti
"I was 45 pounds overweight with constant shoulder and back pain. Results started me on a corrective exercise program that helped me lose the excess weight, gain muscle, and eliminate the pain. I have never felt better."

–Arthur Abad
THE RESULTS TRAINING TEAM